Beats buys MOG music streaming service
Acquisition sparks speculation that the Spotify competitor could be integrated into HTC smartphones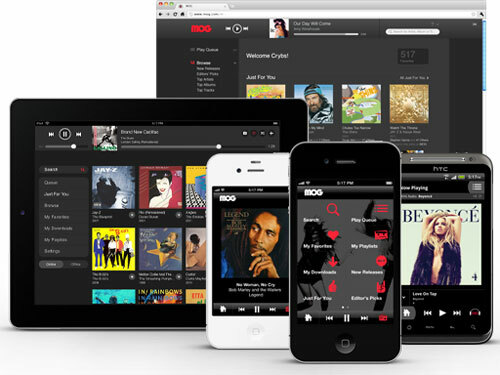 Beats Electronics, the audio company co-founded by Dr Dre, has acquired music streaming service MOG. But what exactly does Beats plan on doing with it?
MOG (which stands for "Music On the Go") is a service with a similar model – and pricing – to Spotify. Available in the US and Australia, it claims to offer over 15 million songs, listenable through the web, via Android and iOS apps (you can download songs onto your phone too) or a handful of products such as the Logitech Squeezebox or Boxee Box. It was the first service of its kind to offer its entire catalogue in a "high quality" 320kbps format.
Beats has not revealed how it will use MOG but Luke Wood, the company's president and COO, said this: "Our whole reason for starting Beats was to try to bring emotion back into [the music] experience. We believe music services is a vital part of that ecosystem."
MOG founder and CEO David Hyman provided the equally vague, "The addition of MOG's music service to the Beats portfolio will provide a truly end-to-end music experience."
So let's speculate on what it might mean. Well, with Beats part-owned by HTC and Beats Audio a major feature on its leading smartphones, it seems MOG may be destined to be an integrated mobile app (much like the Watch movie streaming service is already). Beats also has a deal with HP laptops, so maybe we'll see it pop up pre-installed on those.
What do you think of the acquisition? Let us know below.
[Via USA Today]