Berg Little Printer is up for preorder
Get your very own dinky wee printing press for all your interests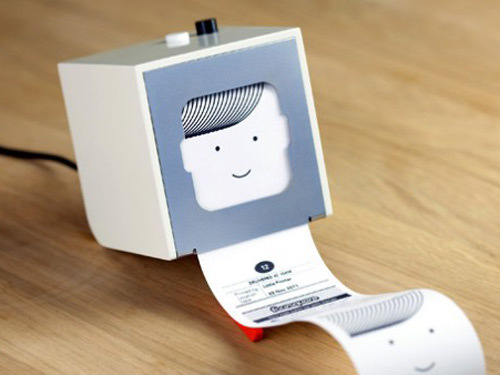 Berg's Little Printer – a miniature printing press for your personal feeds, featured in the Stuff Cool List 2012, is now available for preorder.
The absurdly adorable little guy doesn't come cheap – it's priced at US$260 (£165). The Little Printer's party piece – serving up a printed version of your favourite feeds, plus daily puzzles – may seem a little redundant in an age of smartphones and tablets. But Berg's out to prove that print is alive and well, and there's something to be said for its tactile qualities.
Print a mini newsfeed from your RSS feeds or produce task lists, location updates and direct messages from friends with BergCloud software that works with FourSquare and Google. The Little Printer will start shipping in 60 days – will your address be on the list?
[Via Engadget]
You may also like
Rumour – Half-Life 3 announcement this week?
Gamescom 2012 – Capcom unveils new game Remember Me
New video! Nokia 808 PureView – 41MP monster or novelty smartphone?