Best iOS apps this week
New Modern Combat 4, an updated Flickr and, of course, Google Maps all arrive on iOS this week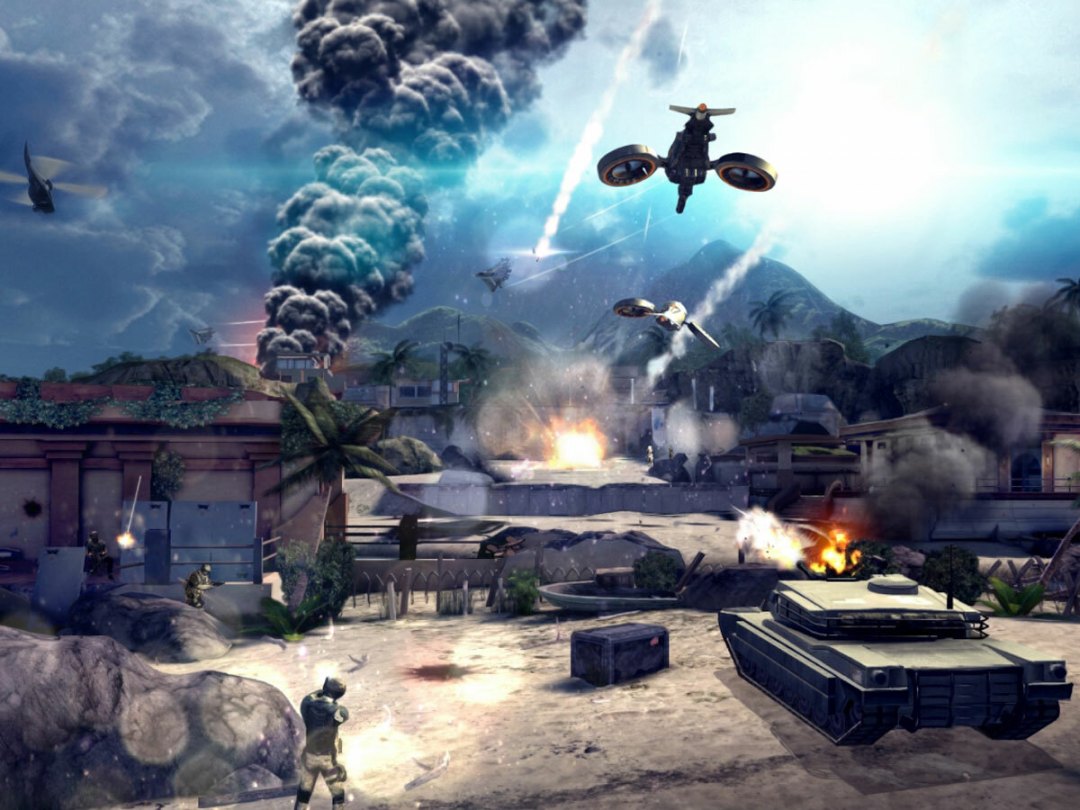 Google Maps
£free App Store
The iOS 6 users of the world breathed a collective sigh of relief this week as Google announced its Google Maps app was available on the App Store. And even better, it's more fully featured now than it was when it was the native iOS Maps app. Now, not only can you find addresses, places and businesses all over the world – you can get reviews of places to eat, drink and shop from Google local search. There's also voice-guided, turn-by-turn navigation, live traffic updates and accurate details about public transport in your local area. Welcome back Google Maps, you've been missed.
iTunes – 12 Days of Christmas
£free App Store
Apple has just released its annual 12 Days of Christmas app, which is a must-download for anyone with an iDevice. Between 26th December and 6th January, there will be a free app, book, song or video to download from the App Store every day. The 12 Days app will remind you so you don't miss out. So while it's a few weeks before you'll see the benefits, there's certainly no harm in getting it downloaded in preparation – from the quality of freebies we've seen in previous years, you won't want to miss out.
The John Lennon Letters
£5.99 App Store
Beatles fans will love this glimpse into the world of John Lennon, with a collection of 78 private letters, edited and contextualised by Hunter Davis – the writer of the only authorised Beatles biography. Yoko Ono gave her blessing for the app by recording a foreword for it, and Christopher Ecclestone was on board to read the audio versions of the letters.
Flickr
£free App Store
Flickr has taken a long hard look at its iOS app and released a new, fresh design, built from the ground up. It offers users the ability to capture, edit and share their photos, complete with in-app editing software to perfect, crop and enhance. As with the Flickr site, there's no limit to the number of photos you're able to upload, and they'll keep their original quality too, so there's no compressing of your handiwork.
Modern Combat 4: Zero Hour
£4.99 App Store
As one of the biggest FPS game series the App Store has ever seen, it's not hard to see that Gameloft borrowed a few ideas from the Call of Duty games for the Modern Combat series. In this one, you play as one of an elite group of soldiers tracking down a terrorist group to save the world from total devastation. That is until you take on the story from the other angle at the reigns of the villain, Edward Page, with an option to play solo or via online multiplayer.
You may also like
Apps we want to see made into films
Use a virtual punch card and dot matrix printer to search for cats online