Best MacBook Air alternatives
Don't want you hard-earned moolah to wind up in Apple's pockets? Get the skinny on the best MacBook Air alternatives...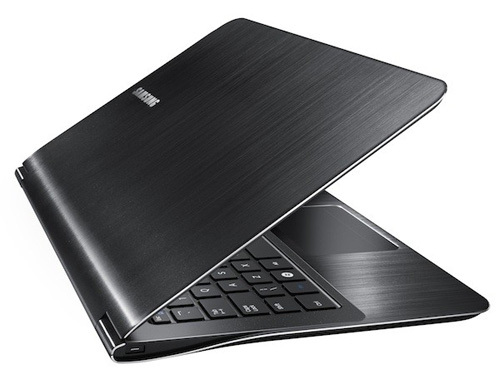 Samsung Series 9
When Samsung's 13-inch duralumin-covered beauty stepped onto the scene it was hard to believe we were faced with a laptop skinnier than the king of thin. Samsung's unabashed attempt to steal Apple's thunder had us drooling over its sleek lines and powerful guts: Intel Core i5 or i7 processors, up to 8GB of RAM and the choice of 128GB or 256GB SSD. Its super-speedy boot-up time had us hot under the collar, too.
HP Ultrabook
Word on the cyber streets is HP is set to take on all ultra-thin laptops with its version of what Intel has dubbed the Ultrabook – a new category of Intel-powered PCs with "tablet-like features" – complete with Core i7 insides. Stringent Ultrabook guidelines dictate a maximum thickness of 0.8-inches thin and while we don't know the exact dimensions of this new breed of laptop, it'll have to get rid of the excess fat if it wants to out-skinny the Air, Asus UX21 and Series 9 laptops.
Asus UX21
The UX21 was the first lappy announced under the new Ultrabook category. It comes in at 0.1-inches thinner than the Air, which we're pretty sure had the Asus design team high five-ing and air punching like a bunch of hyperactive kids. It may sound silly, but every millimetre counts. Apple's thinspiration even extends to the design, with its aluminium chassis, metal keyboard and glass touchpad. And now the Air has new Sandy Bridge Core i5 or i7 insides, they're almost identical in that department as well. The Air's Thunderbolt port trumps USB 3.0, though.
Sony Vaio Z
Sony's 13.1-inch emaciated slab of tech will annihilate your bank funds, but its specs – 1600×900 screen, Intel Core i7 CPU, 256GB SSD, 8GB RAM and AMD Radeon graphics – mean it'll be totally worth the purchase. Best of all, it's only 16.5mm thin. Throw in a Blu-ray drive, Thunderbolt, and the ability to hook it up to four external monitors via HDMI or VGA and you're faced with one desirable bit of computing kit.
Dell Adamo XPS
The XPS has been flaunting its skinny wares for a while now, but there's no denying laptops don't get much thinner or more luxurious than this. It's an engineering triumph that undermines the laws of physics by miraculously cramming so much tech into its uber-skinny 9.9mm frame, making the Air look rather portly in the process. And the star of the show? Its ingenious opening mechanism and touch-sensitive unlock bar. Shame about the battery life, though.