The best photo of the Olympic Stadium you'll ever see
Spend hours looking for your friend in the crowd in this super hi-res composite shot of last night's 100m final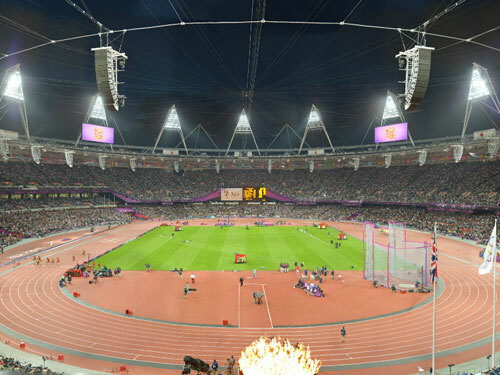 Photographer Henry Stuart has delivered one of the finest Olympic photos we've ever seen. It captures an iconic moment – Usain Bolt successfully defending his 100m title – along with pretty much everything else going on in the stadium at the same time.
View the image here. You can zoom in to any part of the image to see faces in the crowd at an insane amount of detail, giving this the feel of a real life Where's Wally picture.
Sadly, the photo is actually a composite image rather than a single shot (we doubt there's a non-military camera on Earth that could take a wide angle shot at this resolution), so if you're looking for the Dutch judo medallist lamping the idiot who tossed a beer bottle onto the track just before the sprint began, you're going to be disappointed.
There are also a couple of members of our very own Stuff team in the crowd somewhere, possibly shoving LOCOG-approved burgers into their mouths. Let us know if you spot them!
[Spherical Images via Reddit]
You might also like
Rumour – Apple to replace entire iOS line-up this autumn
Watch movies like a superhero with the Batcave home cinema room
Samsung Galaxy Note 10.1 global release date is nigh