The best tablets for Christmas 2012
Looking for a slate from Santa this Christmas? We've picked out the best contenders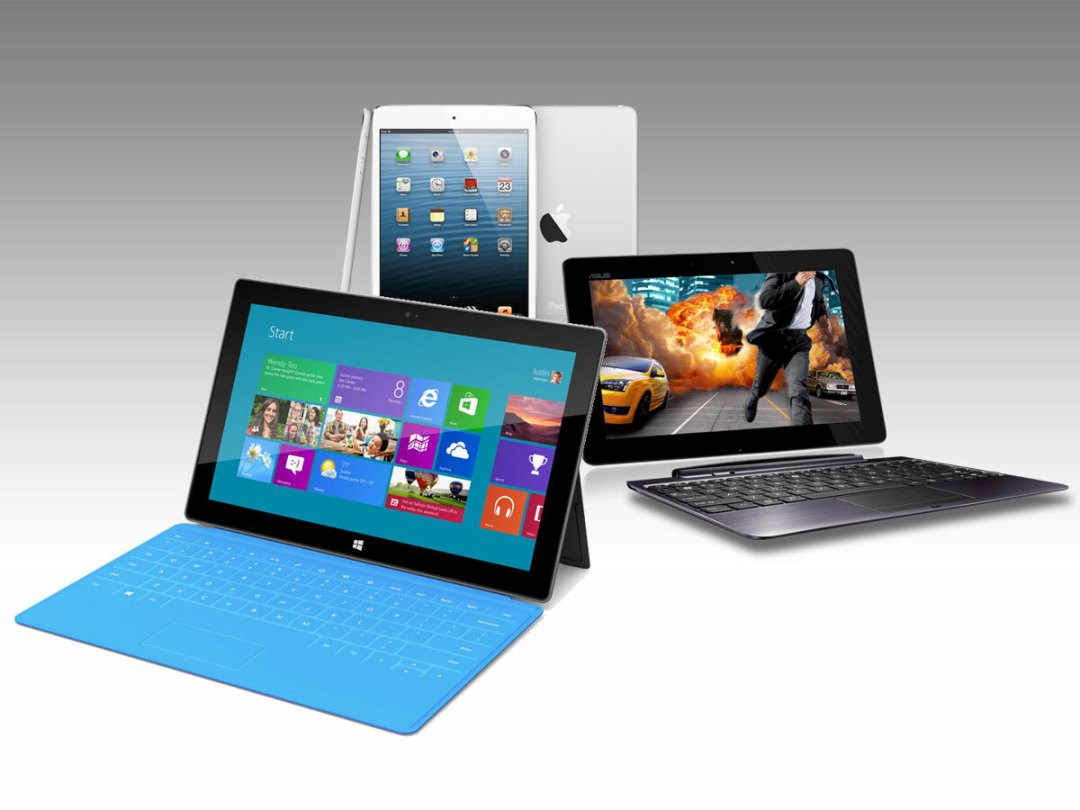 Planning to join the post-PC world this Christmas? Here are ten tablet wonders that Santa may just stuff in your stocking this Christmas – assuming you've been good, for goodness sake.
Apple iPad Mini
From £270, Apple Store
The iPad Mini lacks a Retina Display, and those who love a big screen may shun its pint-sized proportions – but for reading in bed, browsing the interwebs on the sofa and for a spot of Angry Birds Star Wars on the morning commute, it's sublime. Of course, if you still need a bigger display and have stronger arms, Apple has just introduced the refreshed iPad 4 with Lightning connector and Retina Display, available from £400.
Google Nexus 7
From £160, Google Store
Google claims it makes no money from the Nexus 7 device, which we can well believe – but for all the right reasons. A quad core processor, HD display, portability and everything Google Play affords for under £200? You better believe it, people. When it comes to Android tablets, the Nexus 7 is unbelievably cheap but very well equipped. Alternatively, drop a few quid more and a larger Google Nexus 10 is yours for the taking.
Amazon Kindle Fire HD
From £160, Amazon UK
Not content with conquering retail and the ebook reader market, Amazon has set its sights on tablets with the Kindle Fire HD. Its second generation offering serves up a reskinned version of Android in a palm-friendly package, complete with the Amazon Appstore, the zippy Amazon Silk browser and a free one month LoveFilm trial. Just be wary – the Kindle Fire HD makes it very easy to spend all your money on Amazon.
Microsoft Surface RT
From £400, Microsoft GB
Microsoft has shed its stuffy image this year, innovating like crazy with devices like the Surface RT. This beautifully engineered tablet packs Windows 8 RT, delivering a near-desktop experience on a touchscreen, with Office bundled in for good measure. An ultra-slim design and the optional Touch Cover and Type Cover make the Surface a real laptop alternative.
Samsung Galaxy Note 10.1
From £370, PC World
While the Google Nexus 7 has the lower end of the Android slate market sewn up, Samsung owns the premium end of tablet town. Besides the sizable HD display and Android Ice Cream Sandwich – or Jelly Bean, if you're lucky – the Galaxy Note 10.1 includes an S-Pen stylus for jotting your thoughts down, and can run apps side-by-side Windows 7 style. It also looks rather fetching in white – and on a more practical, erm, note, the quad core Samsung-built processor flies along.
Asus Transformer Pad Infinity
£660 (with keyboard), John Lewis
Although it looks like your run-of-the-mill laptop, the Asus Transformer Pad Infinity has a secret tablet identity. By day it's a solid workhorse, thanks to its great keyboard and trackpad – but once you've clocked off, the screen separates and turns into an Android entertainment powerhouse.
It doesn't come cheap – but the display is incredibly crisp and you get 32GB of storage to fill up with apps and games. The build quality is excellent, too, particularly in the fetching champagne colour. If you're looking for a cheaper alternative, the Asus Transformer Pad 300 delivers the same Android smarts and detachable keyboard in a plastic fantastic package.
Sony Xperia Tablet S
From £330, Sony
HD display? Yep. Universal IR remote for controlling the TV? Oh yes. PlayStation games? That, too. The Xperia Tablet S is an Android tablet on a mission to entertain. It's easy on the eye, too – and having ditched the wedge-like form factor of its predecessor, but retained the innovative "folded page" design, it's one of the most comfortable options for reading ebooks and magazines.
Asus Vivo Tab RT
£TBC, Release in 2012
We have yet to sink our teeth into a full review but the Asus Vivo Tab RT (and later its Pro version with full fat Windows 8) is shaping up to be a corker. Essentially, it's the Transformer Pad Infinity – but packing Windows 8 RT instead of Android. As with Microsoft's Surface, you also get Microsoft Office bundled in for those days when work takes precedence over Cut the Rope.
Asus Padfone
From £400, Asus
Is it a phone? Is it a tablet? Is it a transforming robot with built-in chain guns? Well, it's definitely not the latter – but this multitasking marvel enables you to dock the Asus Padfone handset into a 10.1in tablet for a plus-sized Android experience. Handy features such as a stylus that doubles up as a microphone and receiver are the cherry on the top. For feeling like James Bond, this is your device of choice. With the Asus Padfone 2 looming, you may be able to snag a bargain, too.
Fahu Nabi 2
£150, Nabi
You may not want your kids smearing mince pie all over the swanky devices above – but there is a solution. The Fahu Nabi 2 is a 7in tablet designed specifically for younger folk – it's basically a slightly lower-specced Nexus 7 (see above) in the body of an Etch a Sketch. The Nabi 2's sturdy exterior protects it against the destructive impulses of sugar-crazed youngsters, and it's preloaded with kid-friendly games including Angry Birds and Fruit Ninja. Should keep the young 'uns quiet while you hit the sherry.
Cost no object? These are the Christmas gifts for you
Best kids' video games for Christmas 2012
What are the best games to buy for Christmas 2012?