Blackberry Curve – hands on
[intro]Another month, another pocket emailer from Blackberry. But this latest addition to the Pearl family is something special…[/intro] Despite a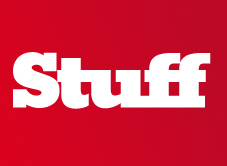 Despite a brief flirtation with Crackberry addiction back in the early days, my pulse rarely quickens when I'm confronted by a pocket emailer. Useful they may be, but they lack the pizzazz of a smartphone like the N95 (let alone the iPhone).
However, having spent a couple of days with the new Blackberry Curve, I'm suddenly finding myself falling for the charms of the world's second favourite fruity-flavoured gadget. It's a lot smaller than the smart sat-nav 8800, and much more fun. I like the inclusion of a 3.5mm headphone jack, microSD card and Bluetooth Stereo streaming. I like the fact a Blackberry finally has a half-decent, 2MP camera with flash. And I like the fact it's just monitoring my gmail so it doesn't bother me with work emails.
There's no sat-nav, but you do get decent over-the-air mapping, which suits me fine. More worrying is the fact that it doesn't feature 3G and the web browser is still horribly basic. Still, at least Opera Mini will sort out the latter problem.
You can see my video review over on our video page right now. It's also available over on YouTube.
See also:
Blackberry Curve video review Our N95 review Our Blackberry 8800 review