BlackBerry L-Series video leaks
A BlackBerry representative has been showing off the BB10 L-Series smartphone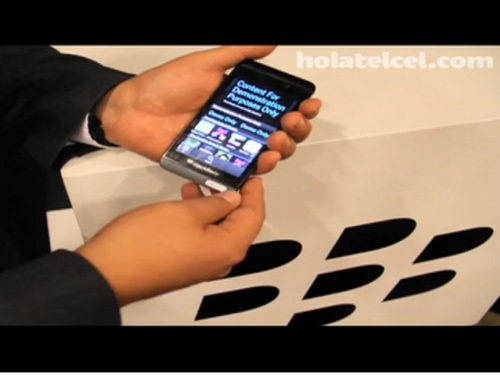 BlackBerry UK may be trying its absolute best to keep its L-Series smartphones away from nosey journalists, but it seems there's less of a concern in Mexico as a representative was filmed demoing an L-Series handset.
Filmed by website Hola Telcel, we can see a chap in a suit giving a fairly in-depth tour of BB10, the next operating system from RIM, including a quick demo of the new "best shot" feature and the new on-screen keyboard. You also can see the styling of the mystery device, a matt black body surrounding what appears to be a sizable display, with BlackBerry in silver letting at the bottom of the device.
The video quality isn't the best – and for some reason Hola Telcel hasn't mentioned any specs – but at least we can get a better idea of the aesthetics and begin to mourn the loss of that lovely physical QWERTY keyboard and trackpad.
Follow the Hola Telcel link below to see the video for yourself.
[Hola TelCel via Engadget]
You may also like
Apple iPad Mini to launch on October 23rd?
Apple iPad Mini rumour round-up
Microsoft Office 2013 is ready for Windows 8