BlackBerry Pearl 3G ditches QWERTY, Bold 9650 confirmed for States
BlackBerry has pulled the covers off two new models today, and after a leaky entrance this morning, BlackBerry has now officially confirmed both the P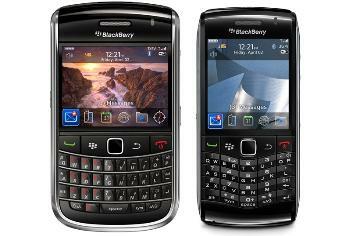 BlackBerry has pulled the covers off two new models today, and after a leaky entrance this morning, BlackBerry has now officially confirmed both the Pearl 3G and Bold 9650.
The Pearl 3G that'll be hitting UK shores will trade in the QWERTY keyboard for a regular 14-key alphanumeric keypad, a first for the BlackBerry family.
It'll also offer a 3.2 megapixel camera, built-in GPS, microSD card support up to 32GB, and Wi-Fi offering the trio of b, g and n standards – another first for RIM.
As for the Bold 9650, the newest addition to the Bold family looks more than a little like the 9700 in both appearance and specs. So much so, we'd expect it could be a US-only release, and as the press release mentions nothing about international availability, we may just be right. American readers can look forward to it from May.
What do you think to BlackBerry ditching QWERTY – is it a wise move? Let us know below.