BlackBerry Torch 9800 – first impressions video
Check out our first impressions of the BlackBerry Torch 9800 - RIM's first BB slider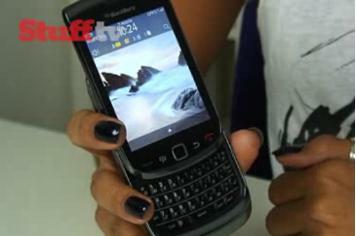 The BlackBerry Torch 9800 could very well be the phone emailing Crackberry addicts have been waiting for. Not only is it the first BB slider – combining a non-clickable touchscreen with its famous QWERTY keyboard – but it's also RIM's first handset to show off the refreshed BlackBerry 6 OS.
The new OS, RIMS's attempt to shake off its business oriented identity and appeal to a wider audience, is full of compelling new features that are significantly different to the old version, such as social network and RSS feeds, a new Webkit browser and a 5MP camera.
Intrigued? Check out what we made of it in our first impressions video.