Bladepad – the iPhone case that's also a controller
New Kickstarter project aims to bring console-style gaming controls to any iPhone with Bluetooth 4.0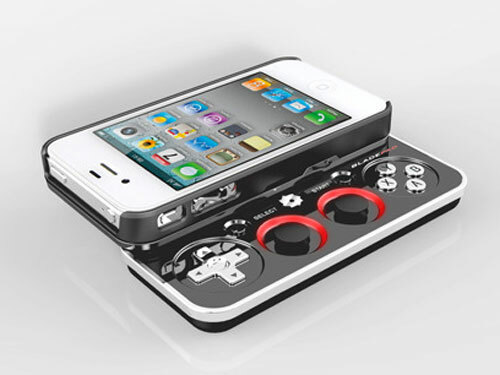 If there's one lingering issue with mobile games, it's the controls. More specifically, touchscreen controls for fast-paced games, which lack the accuracy, comfort and speed we're used to seeing on consoles – not to mention the fact you're forced to obscure part of the screen with your sausage-like digits.
Bladepad aims to sidestep this issue by delivering a proper physical gaming controller: there's a d-pad, two analogue sticks, four main buttons and two bumpers on board. And all this can be fitted to a detachable protective case for the iPhone 4 and 4S.
The Bladepad connects to the iPhone via Bluetooth 4.0, which you'll only find on the 4 and 4S currently. You can also use it with the third-generation iPad (although obviously without the protective case).
The inventors are looking for $55,000 in funding for the project.
[Bladepad Kickstarter via LockerGnome]
Today's main stories
Stuff Office Cat's Diary – 09/08/12
Best iPhone apps this week