The Blaze bike light will save your life
This revolutionary bike light projects a laser image of a bike ahead of you. Just like Loki in The Avengers, if the Trickster God rode a fixie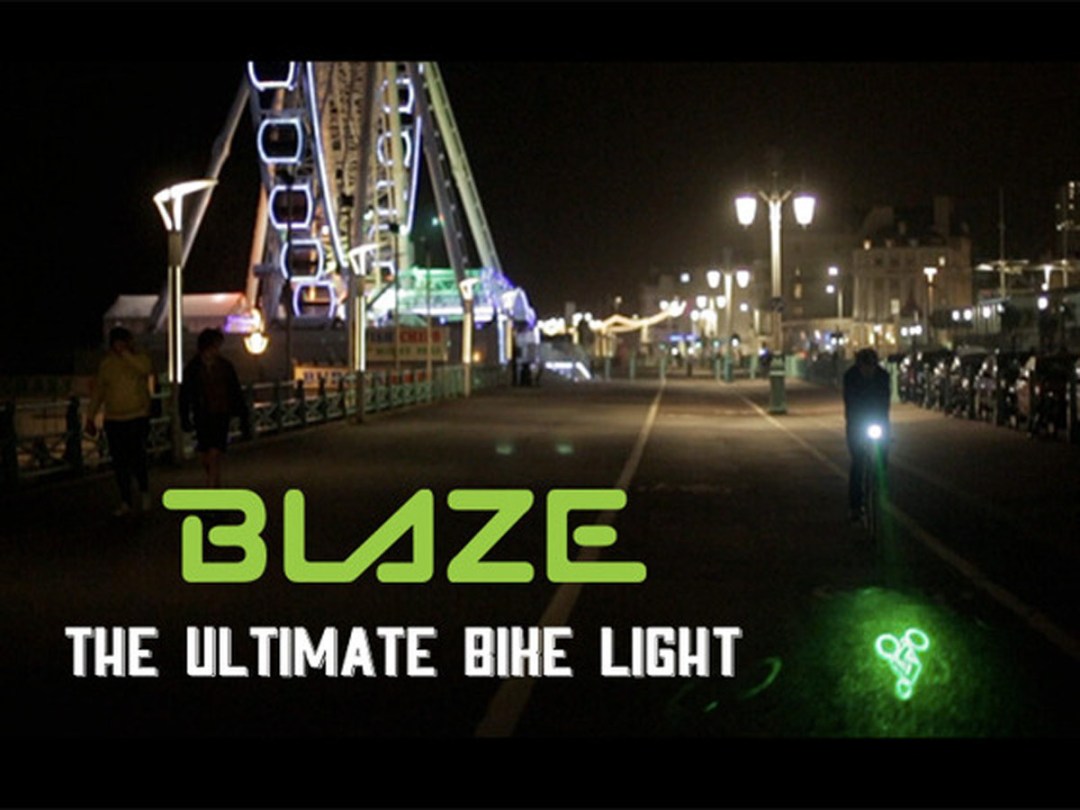 The most important thing when cycling is to make other road users aware of your presence – and with the Blaze bike light, you can buy yourself a vital few seconds extra.
This Kickstarted project aims to prevent the main cause of cycling accidents – not being seen by cars pulling out. Blaze projects an eye-grabbing laser image of a bike ahead of you, giving drivers more time to stop before you appear.
It'll also work as a regular bike light thanks to its powerful 80 lumen LEDs. With both the light and laser symbol on constant you'll get 6 hours before needing to recharge; on flashing mode you'll get 12 hours of use. A smart magnetic sensor detects when it's unmounted and only lets you use the LEDs on dim as a torch, keeping the laser and full-beam shut off for safety.
This could be a revolution in cycle safety – and at £60 the machined aluminium Blaze will be worth every penny. Head on over to Kickstarter for more details.
[Kickstarter via Gizmag]
You may also like
Got a smartphone? Here's the wine to go with it
Would you pay £9,000 for a single solid gold Lego brick?
Freerunners in LED suits leap their way around Bangkok, just because they can