B&O unveils MP3 luxury
We were rather smitten with the B&O's MP3-playing Beosound 2 paperweight but now, as they say, for something completely different.Next in the Beos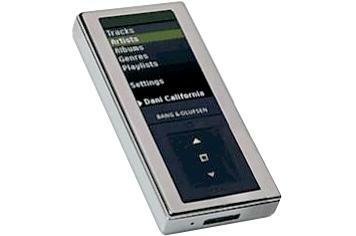 We were rather smitten with the B&O's MP3-playing Beosound 2 paperweight but now, as they say, for something completely different.
Next in the Beosound line-up is the Beosound 6 (pictured). It ditches the SD card slot for 4GB of flash memory and gets a proper LCD display.
Come to think of it, it looks suspiciously like a rebadged Samsung Z5 though we'd be mightily surprised if the B&O boys haven't been giving the insides a good going over to please audiophile aficionados – especially as it's being bundled with the same A8 earphones as its predecessor.
All that B&O magic doesn't come cheap though – more than three times the cost of the Z5. Ouch!
Essentials
Bang & Olufsen Beosound 6
Price: £400
On sale: July/August
Contact: Bang & Olufsen
Related stories:
The world's most expensive MP3 player
Korean Nano twin shoots to kill