Bose Lifestyle system simplifies home entertainment
 You're currently feasting your eyes on the brand new V-class Lifestyle home theatre system from Bose - an all-in-one music and video system inte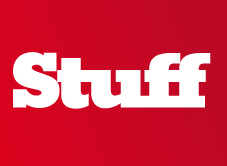 You're currently feasting your eyes on the brand new V-class Lifestyle home theatre system from Bose – an all-in-one music and video system intent on simplifying your home cinema set-up. There are two models, the flagship V35 and V25, which are essentially the same charcoal grey-clad units, but with different speaker set-ups.
The V35 uses the Jewel Cube speakers.
While the V25 uses Bose's Direct/Reflecting speakers.
Bose tells us the V-Class is its easiest to use system yet, thanks to its brand spanking new Unify intelligent integration system. This bit of tech essentially gives you an on-screen, easy to follow step-by-step guide, complete with assisting graphics demonstrating exactly what you need to do when adding components. Get it wrong, and you're going nowhere. It won't move on until you've done everything correctly. Don't know what or where the HDMI port is? It will show you on screen. The Unify system certainly seems to make the process simpler than ever.
Couple that with a very slick personalised menu system on board, that gives you on-screen access to what sources are connected to what inputs – be it iPod, Wii or your Blu-ray player and customized cable connections, means even your your technophobic Dad will be able to use it.
Bose's ease of use policy even extends to the remote control. As a universal remote, Bose says its intuitive remote will be able to replace the functions of all your individual remotes, so once it's connected (which takes all but a few button presses) you can cast those additional remotes to a cardboard graveyard underneath your bed. The backlighting also gives it a bit of a premium feel.
Bose describes the V-Class system as passing what it calls the Babysitters test. So basically, Bose says someone unfamiliar with the system will adapt to its uses quickly – it's that intuitive. After watching a demo demonstrating how to connect a Blu-ray player, which consisted of a few button presses between the V35 and the Bose remote, it was clear Bose's new Lifestyle systems boasts a simplistic set-up process.
And to prevent creating a system that won't be rendered obsolete when a new platform arrives, firmware updates will be available to keep the V-Class up to speed with new products, with updates performed via USB.
As well as audio and video access, the ipod dock provides full on-screen access to your iPod library using the remote control
Being 'the first people in the world to see it", our lugholes were treated to a brief sample of the audio with the flagship V35 unit and I was suitably impressed by the precision and clarity of sound and its wide dynamic range. I could have very easily sat in the mini cinema set-up in the Bose flagship store on London's Regent Street all morning. There wasn't an ounce of distortion in ear-shot.
So, the idea is that no longer will you be a victim of complex home set-ups and a lack of technological know-how. And seeing as Bose has a reputation for high prices and high quality, it hardly comes as a shock the V-Class doesn't fall into 'affordable' territory. The V35 and V25 cost £4,500 and £3,500, respectively.
The audio giants also introduced the Lifestyle T-Class – the T10 and T20. Announced with a slightly less extravagant fanfare, the difference is the T-Class doesn't focus so intently on audio by leaving out the iPod dock and FM/AM tuner, as well as coming in a silver guise as opposed to grey. Like the V-Class, the key difference between the two models are the speakers. The T20 and T10 use speakers from the Direct/Reflecting and Virtually Invisble speaker ranges, respectively. The T10 and T20 won't set you back as much as the more premium V-Class but still don't come cheap. £2,300 and £2,000, respectively.