BT fails to score against Sky
[intro]BT Vision's new on-demand Sport service looks like a bargain, but it will struggle to compete with Sky for the armchair Premiership fan…[/in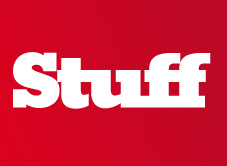 [intro]BT Vision's new on-demand Sport service looks like a bargain, but it will struggle to compete with Sky for the armchair Premiership fan…[/intro]
I was initially excited when it was announced that Sky would lose its stranglehold on live Premiership football coverage, but BT and Setanta's recent announcements have left me a tad disillusioned.
BT's new Vision Sport service offers what seems to be a good deal – £2 to watch one of it's 'near live' games from 10pm on the day of the match, or £4 per month to get 242 matches on-demand over the season.
But I just don't get the point of 'near live' games. The only time I'll watch ninety solid minutes of football is when the game is live and there's the buzz of knowing tomorrow's headlines – a goal of the season, a player karate-kicking a fan – could happen at any second. Without that, only highlights will suffice – and you can get them for free on Match of the Day.
To be fair, BT is also offering access to Setanta's 46 live Premiership matches in a 'Total' package for £12 per month. But these games are the lacklustre 'B' selection, in contrast to Sky's pool of blockbuster 'A' games. Plus you'll have to put up with Les Ferdinand on Setanta's couch.
BT Vision Sport is certainly the cheaper option, but you'll still need to spend over £20 per month on Total Broadband, a £30 connection (the extra £60 'engineer's fee' is being removed later this summer) and a one-off £10 payment for Setanta's viewing card. Mind you, with Sky's cheapest sports pack going for £34 per month plus £100 for a Sky+ box I know where I'll be watching this season's Premiership – at my local.