B&W unwires the Zeppelin Air
The Zep's back, and this time it's got AirPlay wireless streaming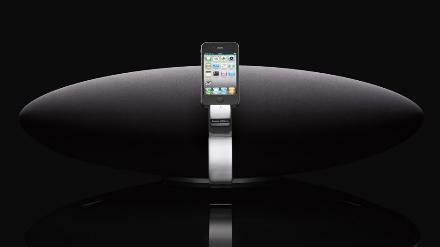 It's no secret that we're more than a teensy bit keen on B&W's high-design iPod docks. The original Zeppelin was the first dedicated Apple speaker dock to live up to the design of the device it hosted, while the second-gen Zeppelin Mini toned down the blimp references in favour of a more luggable piece of kit.
Evolution Mk III – the just-announced Zeppelin Air – harks back to the original airship design, but adds Apple's AirPlay wireless streaming tech to get music and other audio from your Mac or PC to the speakers sans wires. It's taking the plug out of plug 'n' play.
Volume and track selection can also be controlled via the ether, either from a computer or through an iPhone, iPad or iPod Touch. And the lab coats at B&W have been hard at work behind the new backplate of the Zeppelin Air too, rigging up dedicated channel amps for each of the five drivers for what they claim is the best sounding Zep to date.
We'll be giving it a blast shortly and seeing if this blimp can outshine its historical brethren. That way, when the Air goes on sale in March for a penny under £500, you'll know whether to book a ticket to fly untethered on Bowers & Wilkins' latest dirigible-themed dock.