Concept – concrete USB drive
You don't see too many gadgets made of concrete, do you? Well, if this brilliantly wrong-headed concept ever becomes a reality, that'll all change: ho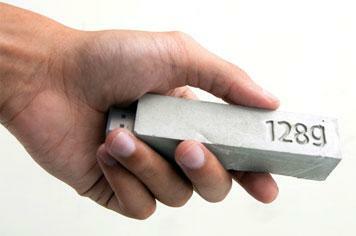 You don't see too many gadgets made of concrete, do you? Well, if this brilliantly wrong-headed concept ever becomes a reality, that'll all change: how about a concrete USB drive?
Crazy enough to be pretty cool, these stony storage drives are the brainchild of designer Shu-Chun Hsiao.
While they might not be practical, there's an interesting twist: the weight of each device corresponds to its storage capacity – so the 65g version has 64GB of space, while the 256g version (not particularly keyring-friendly, we're guessing) boasts 256GB of room.
Via: Yanko Design