Curiosity rover has fired lasers on Mars
Our robot emissary on the red planet is packing, and it's just unleashed a blast on an unsuspecting rock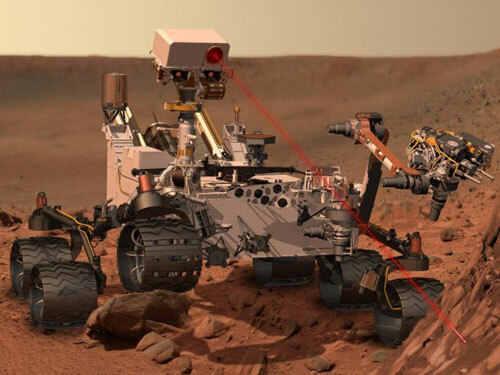 Humanity, eh? We send a robot probe to Mars, and what's the first thing we do with it? Stick a laser on it for blasting away at the Martians. But since the only Martians on the planet are rock, hopefully NASA's Curiosity rover won't start an interstellar war any time soon.
The laser is actually part of an advanced camera called ChemCam, which uses 30 pulses over ten seconds to blast away the top layers of rock, getting rid of any dust and revealing the best inner sample of the geology. The camera itself uses a telescope to analyse the rock from 23 feet away – revealing information about soil composition, chemical elements, and the presence of ice or water.
Check out the video of this piece of super kit in action. Back on planet Earth, the best we can manage is gardening with lasers.
[Via Gizmag]
You may also like
First look at Samsung Galaxy Note 2 in this teaser video
LG Optimus Vu getting a Tegra 3 and international release
Motorola Droid RAZR HD leaks in video