DARPA robot has Predator camouflage
Uh oh – Harvard boffins have created an insect-like robot that uses ink to blend into any background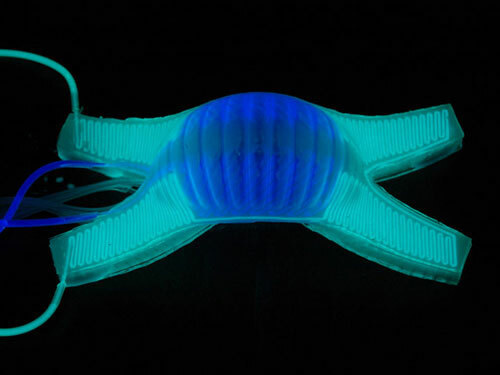 Looks like the robot apocalypse just got one step closer, thanks to US military tech initiative DARPA and researchers at Harvard University. They have created a small, soft-skinned robot that can disguise itself like a chameleon – or the Predator.
OK, so it's not quite as sophisticated as the Predator's light-bending cloaking device, but it's still rather ingenious: the robot has ink pumped into and out of its structure, changing its body colour and allowing it to blend into a background. The process takes around 30 seconds, as you can see in the video below:
Like the look of this little fella? There are plenty of similar examples of clever machines in our 25 best real robots article.
[via DesignBoom]
New Grand Theft Auto V screenshots show off transport
Your next car could be completely silent
Polar launches first integrated RC3 GPS watch