Dell unveils trio of Windows 8 PCs
Three models up for US pre-order prior to Windows 8's release – and UK pre-orders are coming soon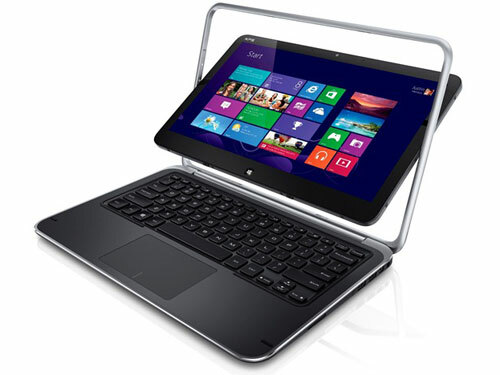 Want a new Dell PC with Windows 8? Well, the company has unveiled a trio of new models, each toting Microsoft's new touch-tastic operating system.
One the portable front there's the XPS 12, a 12-inch laptop able to swiftly convert into a tablet via a flipping screen. This is a pretty powerful thing, with the basic model sporting an Intel Core i5 CPU, 4GB of RAM, 128GB solid state drive and full 1080p screen. The US price is $1,200 (around £750 at the current exchange rate).
Then there are two all-in-one desktop Windows 8 machines: the XPS One 27 and the Inspiron One 23. The latter is a 23-incher with full HD touchscreen, Pentium processor, 4GB of RAM and 500GB hard disk, priced at $780 (£490) for the base model. The XPS 27 is a grander affair, boasting a 27-inch 2560 x 1440 touchscreen, Intel Core i5, 6GB of RAM and 1TB hard disk at the base level. The price tag is a little grander too: $1,600 (which converts to around £1,000).
All three models should be available shortly after the Windows 8 launch at the end of October.
[via Dell US]
Call of Duty Black Ops 2 Preview
New video! Samsung Note 2 is a 5 star smartphone
Grand Theft Auto V being shown to press ahead of reveal next month