Denon goes 3D with brace of Blu-ray players
Denon goes 3D with a player that can read movie and audio files off a slice of toast. Well, almost...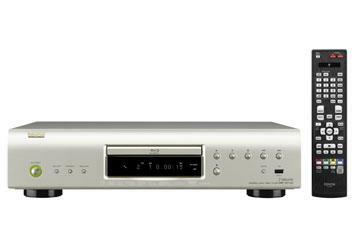 Japanese AV institution Denon has been around for 100 years – but you couldn't accuse it of being behind the times. The company has just unveiled a pair of 3D-ready Blu-ray spinners.
The Denon DMP-1611UD and DMP-2011UD (£400 and £600 respectively) are dubbed "universal players", because not only do they play Blu-ray (3D and regular 2D), DVD and CD, but also SACD or DVD-Audio. Handy to know if you're one of the eight people in the UK that own an SACD or DVD-Audio album.
Both players also feature networking abilities, being able to access YouTube as well as online BD-Live Blu-ray bonus features. There's also DLNA thrown into the mix, meaning you can access your home network's media files on the players. Both also have USB for media playback and BD-Live storage purposes (although there is already 1GB of internal storage on both models for the latter).
Neither model is 3D ready out of the box, but both will receive a firmware update at the end of 2010 to unlock their three-dimensional Blu-ray skills.