Diamonds are B&W's best friends
Normally we tut loudly from the sidelines whenever diamonds and gadgets collide in a gaudy mess of blinged-out opulence – but here's a combo we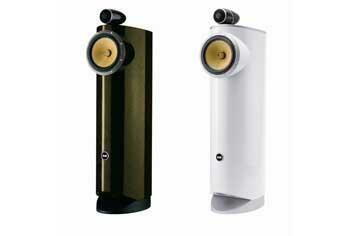 Normally we tut loudly from the sidelines whenever diamonds and gadgets collide in a gaudy mess of blinged-out opulence – but here's a combo we actually applaud.
For Bowers & Wilkins hasn't done the obvious and plastered its new Signature Diamond floor standers in the precious gems, but rather placed them on the inside.
They lie within the oversized marble (yes marble) tweeter cases that sit atop the one metre high wooden speakers. Each is carved from Italian Grigio Carmica or Belgian Black marble, depending on your colour preference, and houses a 25mm tweeter loaded with diamond crystals for extra strength.
We're assured it adds a certain 'sparkle' to the 'crystal' clear sound – nice to know considering they'll relieve you of eleven grand.
Better get saving quick though. Only a thousand pairs will be available when they go on sale this summer.