Digital plague sweeps Farmville
The incredibly popular Facebook game Farmville has been struck by a plague of digital locusts in what is being described as the worst thing to happen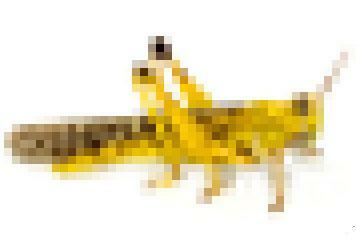 The incredibly popular Facebook game Farmville has been struck by a plague of digital locusts in what is being described as the worst thing to happen to online farming since Mafia Wars.
Alf Polori, Digital Farm Infection Specialist from the Department for Electronic Realtime Farming and Agriculture (DERFA) has advised users to "keep a watchful eye over their crops". He also said that "as a preventitive measure, users can waggle their pointers around on screen whenever a crop is almost ready to harvest, as this should prevent the locusts landing."
Many thriving farms have been digitally digested by the clouds of winged insects, and Farmville is not the only area affected, as swarms have been reported moving to Tiki Farm and Farm Town amongst others. Even Zombie Farm on the iPhone has not escaped, where a large number of the undead, in an ironic taste of their own medicine, have been savagely nibbled.
Farmers should log in and check that their crops are still in one piece, and report any locusts spotted to administrators immediately to help contain this terrible plague. If you manage to capture a locust, email it to DERFA immediately for safe deletion.