Download of the Week: Editors – An End Has A Start
[intro]Birmingham four-piece, Editors, make a bolt for the big time with An End Has A Start[/intro] I've just got back from Glastonbury and one of th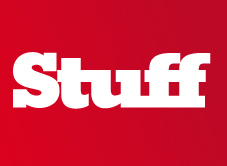 I've just got back from Glastonbury and one of the surprise highlights among the muddy mayhem was a Saturday night Other Stage performance from Birmingham's gloomy, yet strangely uplifting, Editors.
It's a case of 'more of the same' from the four-piece, with the sound of their sophomore effort, An End Has A Start, moving on from their debut about as far as Tim Henman will advance through this year's Wimbledon.
That means more of the trilling, widescreen epics that were written to fill arenas, festival fields and sticky, lager-sodden indie dancefloors across the country, but with an added shiny gloss to help them slip effortlessly into the mainstream. Think Coldplay with a sharp injection of adrenaline.
An End Has A Start will do nothing to quash the hugely exaggerated Interpol and Joy Division comparisons that the band draw day after day from the music press, what it will do is transform them from wannabes into world beaters.
If you're one of the 14 people in the country who doesn't own an iPod, you can get An End Has A Start in WMA for a crisp fiver from 7digital.com. 'Podheads will have to splash out a slightly less reasonable £8 from iTunes.