Download of the Week: The Eighties Matchbox B-Line Disaster – In the Garden
[intro]Goth-horror rock from the UK's scariest band[/intro] It may be mid-summer (allegedly) but every day is Halloween for The Eighties Matchbox B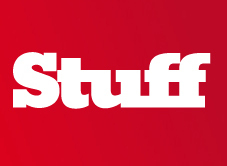 It may be mid-summer (allegedly) but every day is Halloween for The Eighties Matchbox B-Line Disaster. Having played their first gigs in two years earlier this month and after the departure of founder member and lead guitarist, Andy Huxley, Brighton's scariest band are back.
Their first release since early 2005, In the Garden is 10 relentless minutes of buzzsaw guitars flailing wildly at undead basslines and backing vocals. Fans of wimpy singer-songwriters won't find much to enjoy amongst this goth-horror rock.
This digital version of the EP can be found wandering the dark streets of 7digital.com, looking for fresh meat to feed on. Prepare to be scared.