Download of the Week: Elliott Smith – New Moon
[intro]Elliott Smith releases a second posthumous record, this time of b-sides and rarities[/intro] Many, like myself, discovered Elliott Smith too l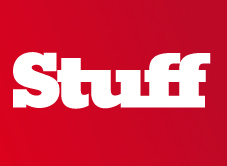 Many, like myself, discovered Elliott Smith too late. By the time I really began to appreciate the genius of his song writing, he was gone.
When he died in 2003 he left behind not just a stunning back catalogue of six incredible studio albums, but also a stash of unreleased tracks that put most modern singer-songwriters to shame, 24 of which are collected on New Moon.
Some of what is found here will be familiar to Smith fans – his brilliant cover of Big Star's Thirteen for example – but despite this, New Moon always manages to avoid collapsing into an ill-advised record label cash-in.
Much of what is included may not be the finished product, but the Beatles-esque quality of Smith's melodies always shines through and serves as a reminder of how sorely he's missed.
Get it from all good download stores from today.