Download of the Week: Kubichek! – Not Enough Night
[intro]A tasty slice of indie pop pie for less than the cost of two pints? Better get yourself over to iTunes[/intro]From the aftermath of the minor i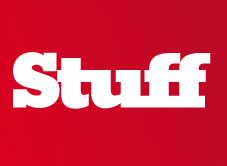 From the aftermath of the minor indie band landslide that occurred in North East England a few years ago, Kubichek! (complete with obligatory exclamation mark) haven't quite enjoyed the same success as the others.
While The Futureheads have been busy inducing mass festival sing-alongs to Kate Bush songs and Maximo Park have stormed through the charts like they own the place, Kubichek! have spent more time on support slots and toilet tours than hanging out backstage with Bono.
But take a listen to their debut album, Not Enough Night, and it's hard to see why they've been left behind. You'll hear shades of Editors, Bloc Party, Doves and every post-punk-new-funk-rave band that has fallen out of a grimy East London pub in the last two years.
'But Tom,' I hear you cry, 'this album's been out for two months already, why are you only now making it download of the week?' Well, dear reader, pop over to iTunes and you'll be able to pick it up for less than a fiver. Did someone say bargain?