Download of the Week: The Loungs – We Are the Champ
[intro]Boisterous, ramshackle indie pop from the North's finest new band[/intro] A lot of bands are a product of their environment. Just look at Joy D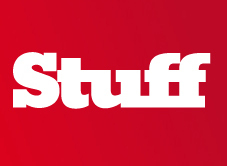 A lot of bands are a product of their environment. Just look at Joy Division for example; the band's music evokes the spirit of the town it was born in. It's a safe bet that the gloomy atmospherics and post-punk urgency of Joy Division's two studio albums wouldn't have been the same had they been from Penzance.
Listen to The Loungs, however, and you'll find it tough to pin their hometown down. The sunny harmonies suggest California, while the fuzzy space rock of Clancy's Stomp recalls the Welsh valleys that created the Super Furry Animals. In actual fact, both are many miles from being correct: the mean northern streets of St Helens lay claim to The Loungs.
Released on the Manchester-based Akoustik Anarkhy label that brought us Nine Black Alps and The Longcut, We Are the Champ is the sound of a band having fun with music in a way not seen enough in modern indie rock. Just look at the song titles – Googly Moogly and Armageddon Outta Here aren't likely to be 15-minute post-rock epics, are they?
Not that you could compare The Loungs to many modern NME darlings of course. There are touches of the Beta Band in the synths and off-kilter melodies but if you're looking for tales of drug-addled, East End debauchery, you won't find them here.
We Are the Champ is an absolute joy of an album overflowing with foot-tapping tunes that are as infectious as an STD – but altogether more pleasant.
All Your Love is available as a free download from 7digital.com and the brilliant debut album, We Are the Champ, is just £5. Snap it up quick.