Download of the Week: Prince – Guitar
[intro]Yes, the purple little genius is back. And he's gone free music crazy[/intro] Not one to do things the normal way, Stuff's favourite vertical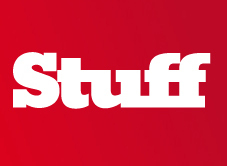 Not one to do things the normal way, Stuff's favourite vertically challenged, former symbol has decided to dish out his new single completely gratis courtesy of O2.
Guitar, the first single from his forthcoming album, Planet Earth (also to be given away free), sees Prince getting a little too intimate with his axe. It should get you nicely juiced up for when he dons his raspberry beret and hits London for an unprecedented 21 shows in August and September.
The offer's now finished, too late Prince fans!