Download of the Week: The White Stripes – Icky Thump
[intro]This week sees a triumphant first in the history of my music collection: bagpipes. But who is the band responsible?[/intro]This week sees a tri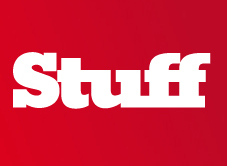 This week sees a triumphant first in the history of my music collection: bagpipes. And who is the band responsible? Canadian multi-instru-mentalists, Arcade Fire, perhaps? Famously patriotic, Scottish post-rock stalwarts, Mogwai? Nope, it's the previously straightforward blues-rock duo, The White Stripes.
The sixth album from the brother/sister (or is it husband/wife?) combo is draped in English imagery, but the music included within Icky Thump often owes more to the band's American roots than anything from these shores.
Old skool fans will welcome the fuzzy blues riffs, nods to Dylan and Jack White's breakneck, jagged guitar freak-outs, while an underlying experimental sound remains throughout much of the album, including the aforementioned bagpipes on St Andrew (The Battle Is In the Air). Often it's hard to tell whether White is playing guitars to sound like keyboards or vice versa.
But it's when the pair moves into unchartered territory that they really shine. Their cover of Patti Page's Conquest features a call and response battle between crunching guitars and mariachi-style trumpet that is brilliantly odd and exciting in equal measure.
For a real bargain, Icky Thump is available for a short time for just five gold coins over at 7digital.com.