Download of the Week: Wilco – Sky Blue Sky
[intro]Chicago-based troubadours Wilco return with a retro record of '70s tinged brilliance[/intro]Wilco's Jeff Tweedy is a man of many vices. The lea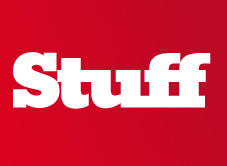 Wilco's Jeff Tweedy is a man of many vices. The lead singer and guitarist is well-known for past problems with alcohol and painkillers, and Wilco's last two records (2004's A Ghost Is Born, and the masterpiece that is Yankee Hotel Foxtrot) reflected a troubled mind. Straightforward rock songs often spiralled off into noisy, indulgent climaxes of feedback. But they were all the better for it.
The Tweedy of 2007 returns with a clearer head and a new direction. Sky Blue Sky's cleaner sound echoes The Eagles and Steely Dan; full of chiming guitars that often err on the side of jazzy but never stray too far from that classic rock sound. The dual six-string assault at the tail end of Impossible Germany could even be a lost out-take from The Allman Brothers Band.
That's not to say the record suffers for losing the experimental edge. Its organic sound and lush instrumentation offers plenty to keep the listener coming back, and it shows that there's only one vice that Wilco keep succumbing to; and that's making brilliant records.