Drop everything and download: Amazon Prime Video for Apple TV
Prime telly for Apple's black box – finally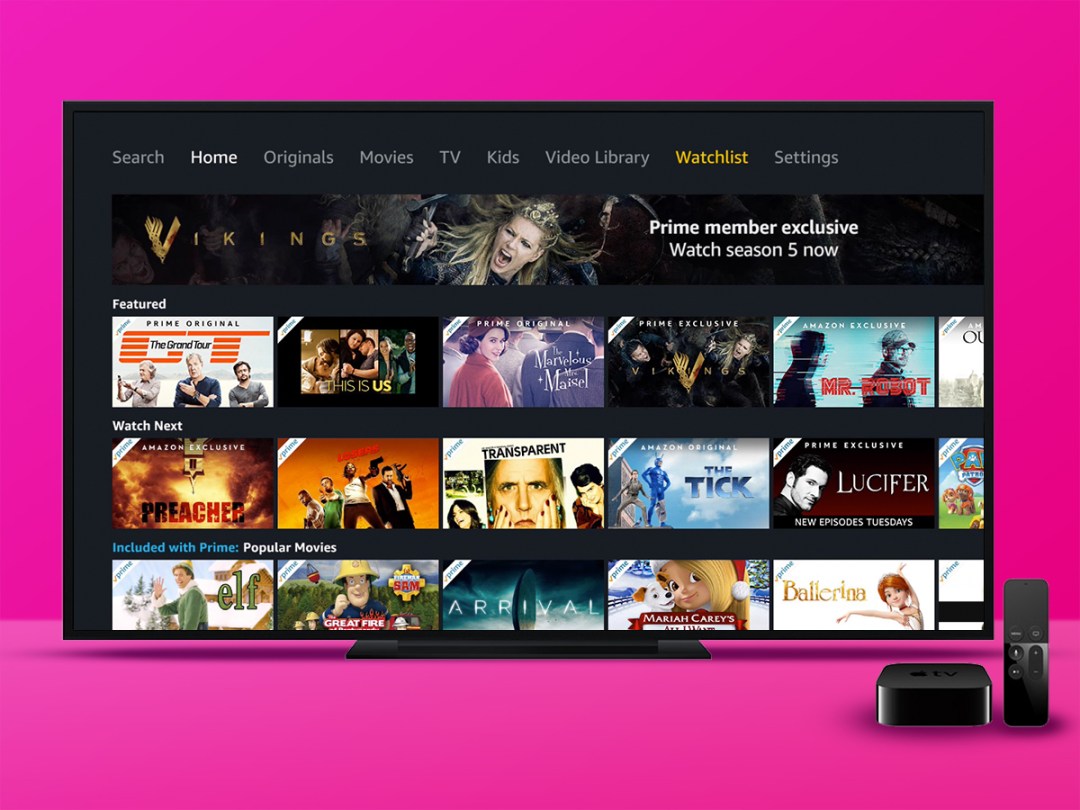 Apple and Amazon have apparently stopped punching each other in the face long enough for Amazon Prime Video to finally show up on Apple TV.
After an absurdly long will-they-won't-they that would even embarrass the writers of a US daytime soap opera, the icon we most wanted on our Apple TV is finally there. And it doesn't blow up the device when selected or anything.
In fact, the release comes as part of a package, because Amazon's spruced up the iOS app, too. But the real prize is Amazon Prime telly goodness being piped through Apple's black box.
What does it do?
It lets you watch even more telly than you already were. Amazon's not quite in Netflix territory yet, but is working hard to become a streaming TV powerhouse.
The Amazon Originals library includes the likes of Preacher, Mr. Robot and The Man in the High Castle, as well as the usual streaming equivalent of a DVD bargain bin, some newish movies to gorge your eyes on, and a slew of rentals.
If you've got a spangly new Apple TV 4K, Amazon's app will dish out footage in 4K HDR. But even if you're rocking the older Apple TV and a bog-standard HD telly, this app's worth an install for any Amazon subscriber – if only because the interface is a whole lot smoother than what you get with Amazon's own Fire TV stick.
Any downsides?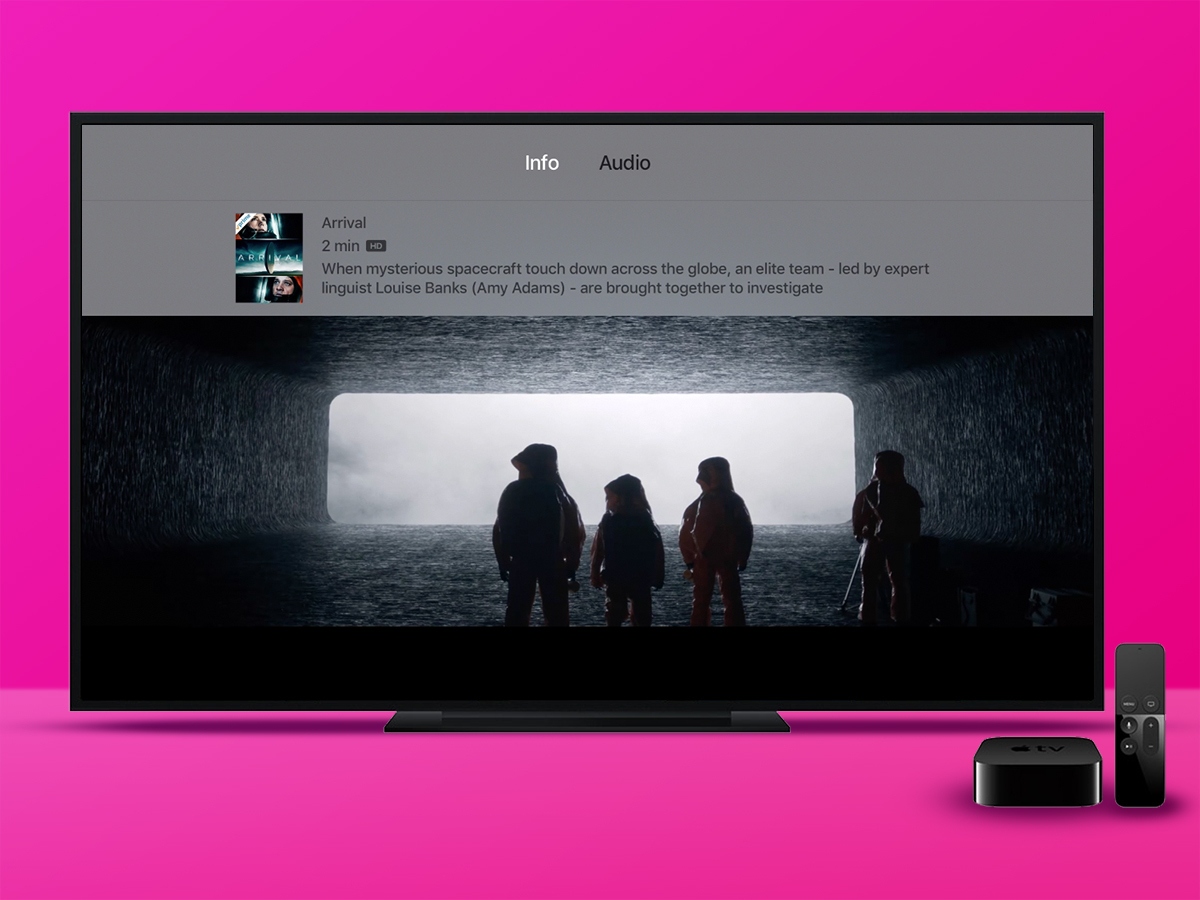 Nothing major. The interface is weirdly silent when you move the selection box, which feels odd when everything Apple and Netflix does uses that bloopy sound effect. Subtitles seemingly want to be turned on per-show, rather than by default (boo and hiss), ignoring Apple's system settings.
Also, the app doesn't provide shortcuts when it's selected on the tvOS Home screen, although it'll integrate with Apple's TV app when that finally shows up in the UK.
Amazon's app does already play nicely with Siri, though. Bellow "WATCH PREACHER" at your Siri Remote and Amazon's acclaimed translation of the Vertigo comic-book series will be the first option you get.