E3 2012 – Sony highlights
Sony demos Heavy Rain follow-up Beyond, God of War: Ascension, PlayStation All Stars: Battle Royale, The Last of Us and more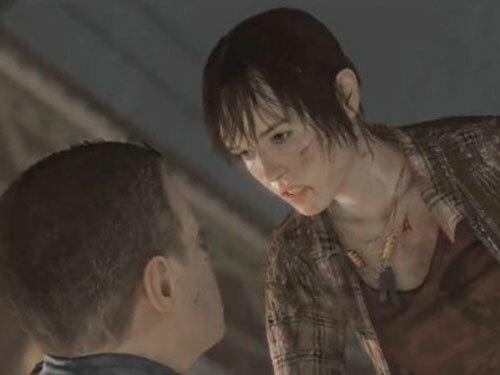 With Microsoft showing off a bunch of new stuff for the Xbox 360 – but revealing nothing of its successor, the stage was set for Sony to wow us with news of its own PS3 follow-up. But, predictably enough, all we did get to see were a bunch of new games for the PS3 and PS Vita. Damn you, false hope!
Still, there was much to get excited about. Not least is Quantic Dream's new game Beyond: Two Souls, an "action thriller" that stars Ellen Page as the main character Jody – who seems to possess some strange psychic "gifts" – and follows her through 15 years of her life. It looks something like a cross between Heavy Rain and Alan Wake – far more action-oriented than the former. Also, it's got the best motion capture we've seen since LA Noire.
Then there's PlayStation All Stars: Battle Royale, which is essentially Sony's answer to Super Smash Bros. It's packed to the gills with famous Sony gaming characters, all of which fight each other in large, interactive arenas. Ever wanted to see God of War's Kratos duking it out with Parappa the Rapper? This game will make those dreams a reality – and interestingly will feature cross-play between the PS3 and PS Vita.
Speaking of Kratos, he's back in God of War: Ascension, a new mythologically-tinged action in which the bald badass slashes his way through yet more legions of beasties. It's rocking a revamped control system and (a first for GoW games) multiplayer, and comes out on 12th March 2013 for the PS3.
We've already seen a nice teaser trailer for Naughty Dog's next game, the post-apocalyptic romp The Last of Us, but Sony showed off some in-game footage this time: like Naughty Dog's Uncharted series, it's an incredibly beautiful third-person adventure with cover-based shooting and brutal hand-to-hand combat. But we're certainly not complaining – and there's an inventory which suggests more of a survival horror element to it.
There's more to the PS3 than games, of course, and Sony debuted Wonderbook, an augmented reality ebook that uses PS Move and PS Eye to add "extra life" to storytelling. We're a bit sceptical, but Sony has drafted in none other than JK Rowling to deliver the first tome "Book of Spells", which should show the effects of Hogwarts' spells in interesting fashion: cast a fire spell and fiery shapes appear on the screen, for example. It's definitely something "for da kidz" but looks genuinely exciting – and will be out in time for Christmas this year.
Asus Transformer All-in-One: the world's biggest tablet
Corning unveils flexible Willow Glass