EA's business to go "100 percent digital"
Are the DVD's days numbered? At EA Games, at least, it seems the answer is a resounding yes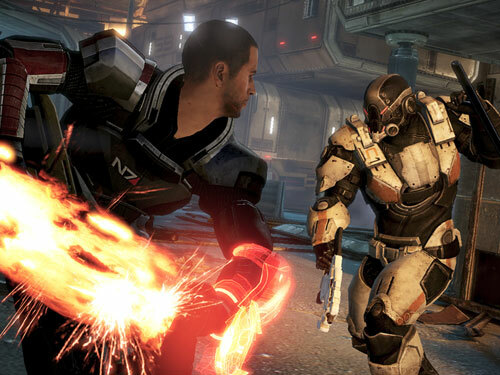 Are the DVD's days numbered? At EA Games, at least, it seems the answer is a resounding yes. The company, responsible for publishing the likes of FIFA 12 and Mass Effect 3, is planning a future where all of its games are distributed digitally – and it's not too far off.
EA president Frank Gibeau told GamesIndustry International that 100 percent digital distribution is "in the near future. It's coming. We have a clear line of sight on it and we're excited about it… It's inevitable."
That doesn't mean EA titles will be disappearing from the High Street soon, but at some point the company will decide that digital is the way to go; that way they can sell direct to the gamer, cutting out the middle man. It also sticks a fork in something that EA and other publishers have been fretting about for years: the market for pre-owned games, from which they make nothing.
EA's statements have emerged a day after Sony shelled out US$380 for cloud-based gaming service Gaikai, suggesting that it too sees its future away from distribution via physical media.
You might also like
Upgrade to Windows 8 Pro for cheap
An Yves Behar-designed Android console for US$100? Ouya kidding?
Firefox OS coming to smartphones in 2013