Emusic launches audiobooks
[intro] Fed up with boring old music? Get your ears around a good book instead [/intro] Digital music download store emusic has just released a be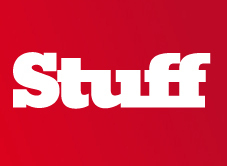 [intro] Fed up with boring old music? Get your ears around a good book instead [/intro]
Digital music download store emusic has just released a beta audiobooks section on its site, so if you're tired of listening to Wuthering Heights, you can now get it read to you instead.
The selection includes shedloads of classics, so you can ingest War and Peace and Ulysses without risking manbag-related muscle strain, and there's plenty of lighter listening too, including some great crime novels and thrillers.
A ton of familiar fruity voices also help to keep the attention spans up, including Hamlet read by John Gielgud, A Scanner Darkly narrated by Paul Giamatti and the excellently gritty Cormac McCarthy collection, read by none other than Brad Pitt.
The choices are not only presented by genre, editor's picks and award winners, but also by duration and, interestingly, location. All books are in MP3 format and, as with eMusic's tunes, are only available on a subscription basis – £7.99 for a one-book monthly sub, £14.99 for two. Although that may be a little steep for some, I guess it beats trying to find your local library.