The end of the hard drive is nigh
[intro]Samsung's new 64Gb flash chip hammers another nail into the hard disk's dampened, shockproofed but still terribly fragile coffin[/intro] The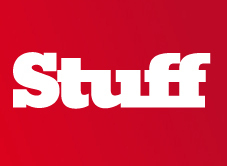 [intro]Samsung's new 64Gb flash chip hammers another nail into the hard disk's dampened, shockproofed but still terribly fragile coffin[/intro]
The days of cursing failed hard drives may soon be over. Samsung today unveiled a new 64Gb flash memory chip, the largest capacity ever. By stripping 16* of them together on one memory card, they can produce 128GB of memory – enough space for 80 DVD rips, 200 uncompressed albums or 80,000 tracks at the ridiculously poxy 64kbps bitrate Sony used to advocate.
(*If you're flummoxed by the maths, the reason it takes 16 of these new chips is they're 64 gigabit, not gigabyte – and as any computer studies teacher will attest, there are 8 bits in a byte.)
What does it mean for you and me? Well, perhaps more fully formed flash-based micro-laptops like the frankly marvelous £200 Asus eePC, pictured above (it currently has a meagre 16GB flash drive). More realistically, we're looking at a 128GB iPhone – Apple's likely to buy up Samsung's entire stock when the chip is finally released.
The bad news? We won't see Samsung's new chips until 2009. Perhaps you will have to buy that iPod Classic after all…