Evolve lifeStation media server arrives
The British have always been good at design. Mainly cars and bridges, but recently we've made our mark on vacuum cleaners and computers, too.Now we ca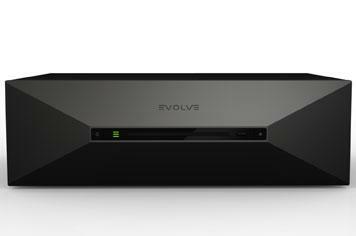 The British have always been good at design. Mainly cars and bridges, but recently we've made our mark on vacuum cleaners and computers, too.
Now we can add media servers to the list thanks to Evolve's lifeStation, which will keep up to 1TB of your favourite films, shows and tunes locked up and ready for playback.
There are a bevy of tuners on board (the configurations are customisable), plus sonic excellence thanks to Dolby TrueHD pass-through. It'll also get an optional 3D upgrade later in the year.
Which brings us to that price – a cool £3,300 for the basic model. Well, it does look nice…
More from Stuff.tv
– Folding plug wins design award
– James Dyson on product design