Facebook employees forced to use "subpar" Android app?
Report claims company making staff live with the app's issues day-in, day-out to hasten a better alternative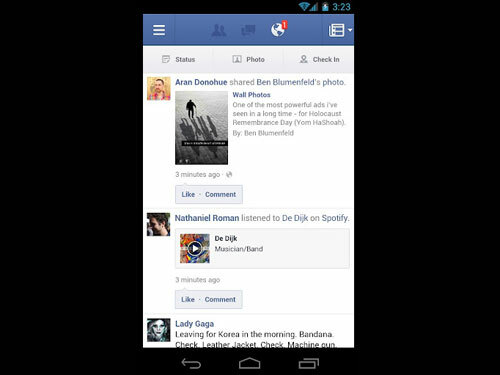 Reports suggest Facebook is ordering some of its staff members to use the much-maligned official Android app, in order to highlight problems and nix them in future updates.
Facebook recently updated its official iOS app in an attempt to solve performance issues, but Android users are still waiting for a faster, less resource-hungry version. According to BusinessInsider, Facebook employees are "increasingly getting nudged, cajoled, and even ordered to give up their iPhones for Android devices" – and the reason is because bosses there realise the official Android app is "subpar" and the best way to fix it is to force people to face its issues day-in, day-out.
So if and when the Android app is updated, you may have a group of unfortunate would-be iPhone-users at Facebook to thank.
[via BusinessInsider]
Vote now in the Stuff Gadget Awards 2012!
You may also like
Mass Effect 3: Leviathan out next week
Full-frame Nikon D600 on the way
Save £430 on a 64GB BlackBerry PlayBook