Facebook launches Camera app for iPhone with Instagram-style filters
The social network's free photo app has just landed on the App Store – was Zuck's money well spent?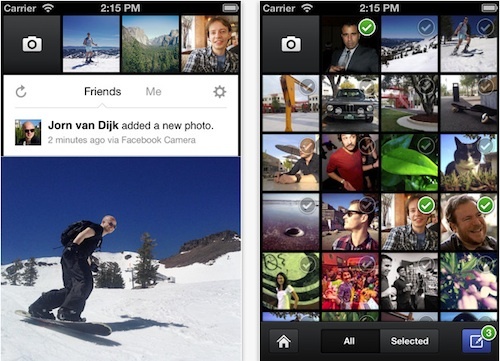 Hands up who didn't see this one coming? Fresh off the back of the IPO (don't worry yourselves about that) and its (almost finished) acquisition of Instagram, Facebook's dropped an app for iPhone, iPod Touch and iPad on the App Store. It offers batch uploading from your Camera Roll, Instagram-style feeds of all your mates' photos plus 15 filters to play around with.
Thanks to the multiple uploads, this should be the quickest way to send your snaps to Facebook which should result in a fair few downloads. You can also crop photos, tag your friends or add captions and upload your photos in higher resolution.
American iPhone wielders can download the Facebook Camera app from the App Store now but everyone else will have to keep their eyes peeled for a roll out for the rest of the world.
UPDATE: Its now in the App Store for UK gadgeteers to get their filter on.
You may also like
New video! Is the Kindle Touch the best ereader on the block?
New video! Can the HTC One X defeat the might of the iPhone 4S?