Facebook launches London 2012 hub for Olympic sport stars
But limits on what athletes can post means you won't get the inside scoop from this Facebook page – best to stick to your telly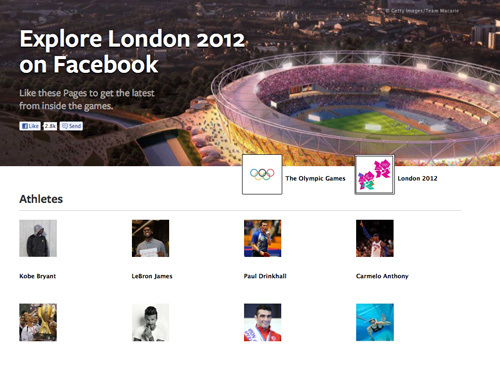 Facebook has solved a problem today. That problem is having a news feed that looks like it's missing some Olympics love but not knowing where to start. Perhaps not the most pressing of London 2012-related problems – how are we going to get anywhere this summer, for a start – but one that the gigantic social network can help with nonetheless.
The new Olympics hub features athletes to subscribe to, national teams to follow and sports to 'Like'. But if you're expecting photos and videos posted moments after the top athletes have finished sweating for our amusement then think again.
Since big broadcasters are paying top dollar for access, sports stars won't be allowed to post any images or video from inside the Olympic stadium on Facebook and Twitter.
UPDATE Facebook responds: "Athletes can actually post photos inside of venues, it's only the video content that is restricted due to broadcasting partnerships."
Visitors to the Games won't be stopped from snapping away come London 2012 time though so we're sure your feeds will be brimming with smug spectators whether or not you take the plunge with Facebook's portal.
Sharp's Feel UX Android skin takes on HTC Sense
5 Euro 2012 videos you should watch right now
Auto log-in to all your sites with Ford's KeyFree Login app