Facebook: more fun than eating
[intro]The rise of social networking means we now spend 34 days a year online - but is it stifling 'real' friendships?[/intro] So Brits now appa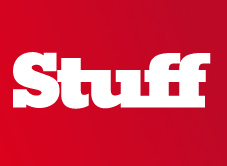 [intro]The rise of social networking means we now spend 34 days a year online – but is it stifling 'real' friendships?[/intro]
So Brits now apparently spend 34 days of the year online – including 6 days on social networking sites. That's more time than we spend eating and drinking (21 days) or socialising (22), according to a new survery from uswitch.com.
34 days sounds like a long time, although I fear I may personally skew those figures as I'm online pretty much all of my waking life: at work I always have at least five tabs open in my browser, at home I stream music from Pandora and browse YouTube via Apple TV (which looks pretty good on the big screen as the clips have been re-encoded – shame the search is so flaky). In between, I have my web-browsing HSDPA mobile and laptop. And so i find myself blogging this in the back of a cab at 5.30 in the morning.
The media's focus is firmly on social networking at the moment (it must be, they keep wheeling me out to blather on about it on the telly – hence the early rise). Even my mother-in-law is f-booking facey-being now. I can feel the college kids shudder at such a thought – they must surely be thinking about moving to pastures new. But the long-term survival of Facebook has been ensured by the opening up of its architecture to external developers, inspiring a deluge of micro-applications from video players to pornstar name generators.
But it's not just Facebook that's keeping us glued to the web. Pretty much everything happens online these days, thanks to the sudden rise of ultracool web applications. Whether you're discovering new music with Pandora, videocalling a friend in Australia using Skype or uploading pics from your camphone to Flickr, you're using the web in ways that would be unthinkable just five years ago. No longer are we just mining static pages for information: instead, the internet has receeded into the background and become an enabler, a means rather than the end itself.
These new web applications allow us to completely personalise our media experiences: I can watch my favourite clips on YouTube rather than sit through broadcast junk on TV. I can discover new music on Last FM without the inane chatter of radio DJs. But fine-tuning our schedules in this way sidesteps one of the most important functions of mass media – to give us something to chat about over the photocopier.
Which is why online communities are so important. Whether we're updating your friends about your hangover or just monitoring YouTube's Most Watched list, the web is helping us enjoy shared experiences in an untra-personalised (or just plain selfish) world.
In fact, I think we Stuffers need to redefine the term 'gadgets' to take on board the cool toys that are appearing online – because that's where so much technological innovation takes place these days. What makes this so exciting is that a 15-year-old in his bedroom can come up with a genius idea and implement it in weeks without the need for multinational corporations or huge industrial manufacturing processes.
The media loves a negative story, of course, and I was talking this morning with a psychologist who claimed that Facebook was disturbingly addictive and eats into our face-to-face social lives. I just don't buy that: social networking brings us closer to our group of friends – and exposes us to new ideas. After all, our networks of friends are interlinked with millions of other networks, allowing knowledge (in the loosest sense of the term) to spread through the world without being mediated by governments or corporations.
It's naïve to think that only good can come from this freedom. But that's freedom for you – people are always going to use it for things you don't like, but at least you're free to criticise them when they do. Or at least ignore them when they send a friend request. Oh, the glorious power of the digital cold shoulder.