Far Cry Primal officially revealed – and it's coming in February
Well, that's a surprise: Ubisoft's full-fledged spinoff is right around the corner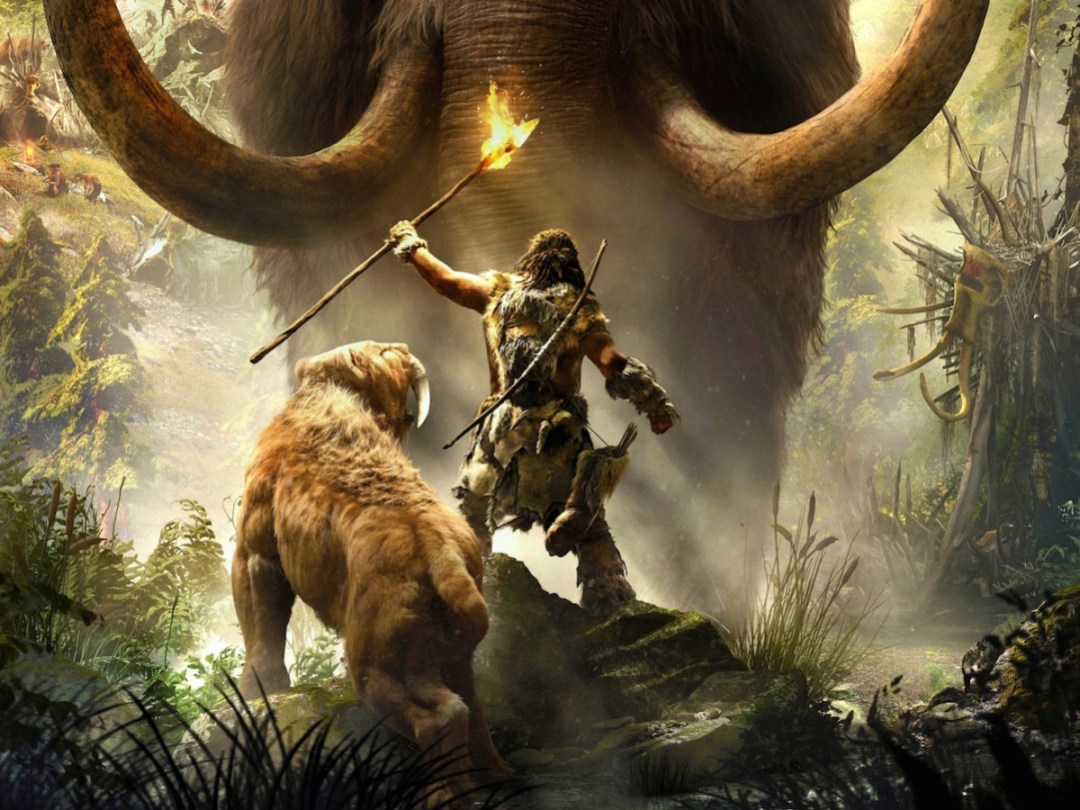 Yesterday, Ubisoft spent the bulk of the day teasing a new game with a livestream that showed cave drawings revealed at a glacial pace. As leaks and rumours suggested, it was for a new Far Cry game. And now we have official word.
Indeed, Far Cry Primal is the new game, and unlike previous side story Far Cry 3: Blood Dragon, this is a full-fledged retail release – a strictly single-player one, though, it seems. We heard yesterday that it would set during the Ice Age, but Ubisoft says it's actually sooner: the Stone Age, with the open-world action affair set around 10,000 B.C. in a land called Oros.
As Takkar, a hunter, you'll take down the likes of woolly mammoths, sabertooth tigers, and other beasts amidst the wide-open terrain – but human enemies also play a role, as you attempt to protect your homeland from intruders. However, given the timeframe, you'll need to rely on the likes of spears, crude knives, and your bow and arrows; guns and other more modern creations obviously aren't available.
What's most surprising about this concoction is just how close it is to hitting stores: Ubisoft says the Xbox One and PlayStation 4 versions of Far Cry Primal will release worldwide on 23 February, while the PC version will follow sometime in March. That's just a few months from now: a far cry (pun so obviously intended), if you will, from the usual long-winded pre-release hype cycle.
And it's also just 15 months after the release of Far Cry 4, pushing the series ever closer to becoming an annual release like Ubisoft's Assassin's Creed – which has seen its own ups and downs since embracing such a frequent release cycle. Here's hoping Primal really does put a fresh spin on the much-loved action series, rather than water it down before the eventual Far Cry 5 follows.