Fast Facts – AirPhonic Wirefree
Simple wireless streaming for your iPad or iPhone – under £100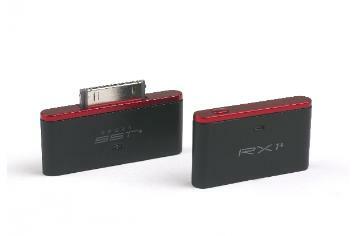 What is it?
This ingenious kit lets you wirelessly stream music from your iPad, iPhone or iPod to any iPod speaker dock up to 10m away. And it's as simple as plugging one dongle into your iThingy and the other onto the speaker dock.
Why should I want it?
Because being tied down by wires is no fun – you might want to browse the web or send emails while playing music. And unlike many such solutions, this one doesn't rely on Bluetooth; the AirPhonic system uses Kleer wireless tech, which is better for transmitting audio but still won't drain your battery in a hurry.
Expensive?
Not really. It'll set you back £80-100, depending on compatibility with your speaker dock. That's a snip compared to most wireless hi-fi.