Fast facts – Office 2010
What is it? It's probably how you get through every single day of your working life – Word, Excel, PowerPoint, all that, erm, good stuff. Last updated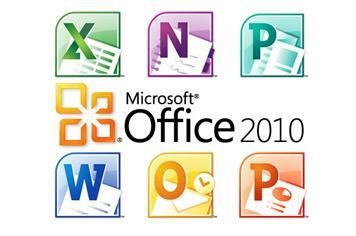 What is it?
It's probably how you get through every single day of your working life – Word, Excel, PowerPoint, all that, erm, good stuff. Last updated in 2007 (2008 for Mac), the world's most popular business software suite has just got its latest upgrade.
Why should I want it?
Because having the previous version of anything should bring you out in a rash. Or because you believe Microsoft when they say the latest version of the world's de facto document tools 'define the future of productivity'.
Won't it be buggy?
First versions are renowned for having a few glitches, but MS reckons you'll be alright thanks to a massive beta programme with 8.6 million people taking part. That's a record (for Microsoft), if you're interested.
What happened to cloud computing?
This is it. Well, part of it. While you can run off and use Google Docs if you like, most of the world isn't ready to trust its work to anything less established that MS Office. That's why Microsoft has built in remote co-authoring tools and extended its reach with Office Web Apps.
So I can use it on my phone?
Yup. In fact, you can download Microsoft Office Mobile 2010 right now from Windows Mobile Marketplace. It lets you view and edit email attachments, author and edit docs, and collaborate on projects.
How much will it cost?
If you work for a super cool, early-adopting company, nothing. If not, you'll have to wait a few weeks (and spend around £100) to get the desktop version. But if you're using WinMo 6.5 and you already have Office installed, you can go and grab the mobile update right now. How much? Free. Go, download, enjoy.