Fast Facts – Palm Pre 2
The Palm Pre 2 just got its details fleshed out. Sounds painful, but isn't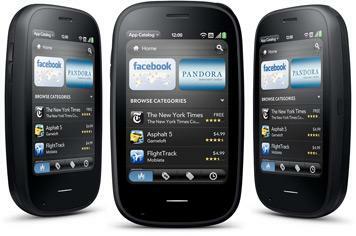 It wasn't a well-kept secret that the Palm Pre 2 was on the way, but now we know the when, the why, the what and wecommended wetail pwice.
What is it?
It's the first Palm handset since the company was bought by HP, the first model to run the new webOS 2.0 and, of course, the successor to the original, impressive Palm Pre (read our full Palm Pre review).
Why should I care?
Because webOS shows promise. It's not just an iOS-alike, but a well-thought-out system that deserves more than just a cursory glance. Updates include better browser support for HTML 5, Flash 10.1 Beta, improved multi-tasking and contact favourites. And the handset itself is packing some decent firepower – a 1GHz processor, 5MP camera, glass touchscreen and a slide-out qwerty keypad.
Anything else I need to know?
It'll be available in the UK SIM-free and unlocked by Monday 15th November, with prices starting from £400. Order your Palm Pre 2 here. Existing Palm Pre owners should be able to get the webOS 2.0 update within a few months.
We'll have a hands-on video before you can work out the best way to say webOS 2.0, and a full review shortly after.
More from Stuff.tv
– 15 of the best motion-controlled game apps
– Need to know – B&O BeoSound8
– LG L-03C is more camera than phone
– Facebook fails to produce mythical phone
– Rumour Mill – Apple to offer logic board upgrades again
– Next Big Thing – guerilla filesharing
– Rumour Mill – Chrome OS laptops slated for November
– Gibson Firebird X – world's most gadgety guitar
– 25 most iconic computers of all time
– Next Big Thing – SIM-less phones