Festivals 2010 – 5 bands to watch
Tent? Check. Wellies? Check. Idea of which bands to see? Don't worry, we've got you covered…CaribouPsychedelic dance music from a man who happens to h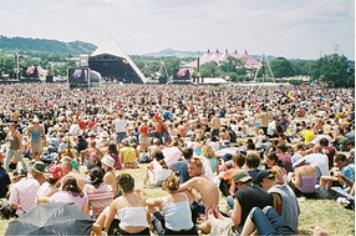 Tent? Check. Wellies? Check. Idea of which bands to see? Don't worry, we've got you covered…
Caribou
Psychedelic dance music from a man who happens to have a Ph.D. in mathematics – but Dan Snaith's lush synth-pop is anything but by the numbers.
[picture: Dale Harvey]
Pulled Apart By Horses
Amp-destroyingly loud riff rock that out-metals the increasingly girly heavy metal scene. They're screechy, they're scratchy. And they're from Leeds.
Harlem
Catchy, two-minute garage rock songs never get old, as this Texan three-piece ably demonstrates. Lots of oo-oo-ooing and choruses you'll think you've heard before.
Delorean
As a genre, trance-pop sounds a bit naff, but these Catalonians are anything but. If Phoenix were spliced with Animal Collective and a host of 90s Balearic dance acts, the result might sound a bit like Delorean's brilliant debut album Subiza.
Dirty Projectors
If the words "experimental pop" chill your very soul, stop reading now. Dirty Projectors blend sirenesque female harmonies with afrobeat-echoing guitars to produce something quite unusual – and very, very good.
More stories on Stuff.tv
– 5 of the best sports watches
– 5 of the best summer sunglasses