Final Fantasy VII's Cloud Strife is coming to Super Smash Bros.
Finally, the game that evaded Nintendo's grasp is coming... for a cameo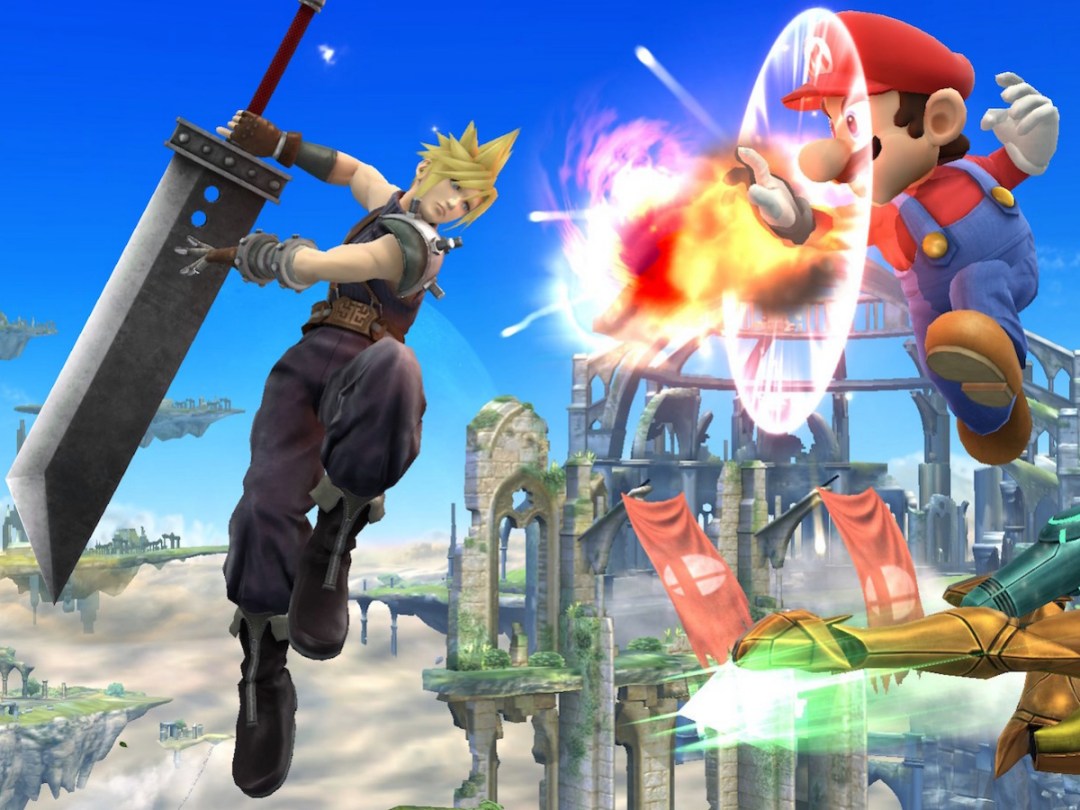 Final Fantasy VII remains a sore spot for longtime Nintendo fans: it was originally projected to launch on the Nintendo 64, but cartridge constraints sent maker SquareSoft to the PlayStation instead – where the game became a legend. And the rest is history.
That was nearly two decades ago. But the times have changed, developer relationships have mended and shifted, and a truly stunning surprise awaited fans at the end of tonight's Nintendo Direct presentation: Final Fantasy VII's iconic hero, Cloud Strife, is coming to Super Smash Bros. as a playable fighter.
Slated for release in both the Wii U and Nintendo 3DS entries of Smash, Cloud Strife will surely be a premium add-on character, probably sold for a few quid to help bulk up your roster. He'll join an extended roster featuring a wealth of Nintendo favourites, like Mario, Link, and Samus, as well as third-party brawlers like Mega Man, Sonic the Hedgehog, Pac-Man, and Ryu from Street Fighter.
As you'll see in the trailer above, Cloud resembles the more modern version of the character seen in the Final Fantasy VII: Advent Children movie, and he has familiar moves in the game – such as Limit Break for his Final Smash. Nintendo will also release a new level based on the game, as well as Chocobo hats. Of course.
And does this mean we'll also see a Cloud Strife Amiibo figurine at some point? We'd guess so. Following the reveal, Nintendo announced a Smash-centric livestream event for December, so chances are we'll get a release date on the content – and hopefully word of an Amiibo – in a few short weeks.