First impressions of the new Apple iMac
[intro]I've had Steve's sales pitch, and now I've managed to get hands on with Apple's new desktop. Here's what I reckon.[/intro] Apple's new iMac i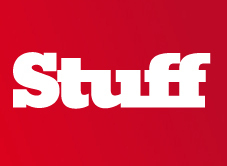 [intro]I've had Steve's sales pitch, and now I've managed to get hands on with Apple's new desktop. Here's what I reckon.[/intro]
Apple's new iMac isn't revolutionary. It's not a radically different design or huge technical leap into the future. But meet it face-to-face and I challenge you not to be smitten: this thing is beautiful.
Once again, Apple's design team has excelled, ditching the white, slabular design of the previous iMac in favour of a skinner, more gracefully curved iMac finished in aluminium and shiny glass. The result is an iPhone-styled machine that oozes sophistication – and makes its plastic predecessor look cheap and trashy in comparison. Which is quite a feat, considering the old iMac was the most stylish machine of its generation.
And it's clear that Apple is playing a generation game here – the iMac may be in an icon, but in this age of portable computing it was beginning to look like anachronism. Dressing the new desktop up like a smartphone might only be a temporary fix but, together with a price cut of around £200, it's one that will work well for Apple in the short term.
Indeed, the lure of a 24-inch all-in-one for £1149 may well be strong enough to persuade people to ditch the idea of a laptop altogether. (The lure would be stronger still if we Brits didn't have to pay an extra £150 on top of the US price, but I'll save that rant).
The heart of the new iMacs hasn't altered much – that happened with last year's Intel transition – and there's no space for an iPhone-style touch-and-gesture interface. "? "We think Multi-Touch makes sense on the iPhone," said Jobs. "We're not sure it makes sense on the Mac." I kind of agree – with the caveat that I'd love to see a touch-sensitive MacBook Mini.
The biggest technical advance is the inclusion of FireWire 800 – hardly the most groundbreaking (or popular) of connections, but useful for connecting external drives. If you need them: you can now spec out your iMac with a terabyte of disk space built in, as well as a 2.8Ghz Intel processor, and 4GB of RAM. (That pimped iMac daddy will set you back £2200)
Problems? Well, the new ultra-thin, low-profile keyboard is very similar to the MacBook's, and while it looks fabulous, I'd be concerned about using it on a daily basis (I do a lot of writing). I hope Apple doesn't adopt this keyboard for their professional range –  it could be like the 'puck' mouse debacle all over again.
The iMac's other potential glitch is its highly reflective screen. Again, it's gorgeous to look at – unless you happen to be sitting by a window.
But these are small niggles: the iMac's transformation has breathed new life into an iconic line that stretches back to the Bondi Blue, boiled-sweet iMac. I've owned every iteration – and you can be sure I'll buy one of these, too. (The UK Apple Store says they'll be available a week or two, depending on configuarations. I'd better start saving).
It'll be interesting to see what happens to the remaining dregs of Apple's white era – are we soon to see the MacBook and iPod given glossy black-and-aluminium paintjobs? Let the rumours begin!
PS I'll let you know about iLife and iWork once I've had a proper play. And a proper sleep.
Read our Apple iMac news story
Read my live blog coverage of the iMac launch
PPS – I've finally got round to claiming my blog in for my Technorati Profile