First Impressions – Toshiba AC100
Toshiba's new AC100 is a slender slice of Android laptop, a new vision of what netbooks can be in the tablet era. So what's it like in the flesh? And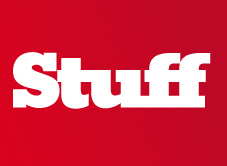 Toshiba's new AC100 is a slender slice of Android laptop, a new vision of what netbooks can be in the tablet era. So what's it like in the flesh? And will it deliver what it promises?
The AC100 is pretty skinny at 14mm, yet manages to squeeze in the essential USB drive and (as seen above) an HDMI port that will feed out hi-def video from the Tosh's Nvidia Tegra guts. There's also an SD card slot, another way to boost the device's 8GB Flash memory. It feels sturdy enough to take a knock or two on the road, but lacks the solid premium weight of aluminium armour. Even so, that black and orange colour scheme is pretty cool, and might draw a few admiring glances.
Prise open the clam, and there's a full QWERTY, essential for big typing jobs, despite what the touchscreen brigade would have you believe. Touchscreens are good, but they're not this good. Note how Tosh has boosted the battery size by carving out a space below the screen – they claim you'll get a week of standby life out of the AC100, or eight hours in regular use. Impressive, if it stands up.
The 10.1in screen is a stock LED Trubrite. But there's no touch here, and that can be a problem when you're trying to navigate the OS. Google's Android was designed for touchscreens, so despite the trackpad, using the AC100 can be a challenge. On the plus side, it powers up in smartphone time… which is great when you need to be online (Wi-Fi or optional 3G) in a jiffy.
Our first impression is that this could be the blogger on the move's wet dream… but for two things. One is the lack of a touchscreen to navigate the Android UI, the other is access to the Android Market (denied because the AC100 lacks smartphone status). That's not to say Toshiba can't maintain a decent app store of its own or put in a UI skin to overcome the lack of touch. But they'd be the first to manage it so far, so you'll excuse us a little scepticism. If the price comes in under £200, it'll definitely be worth a look.