First third-party apps for iPhones appear
[intro] It's still 15 days away from US launch, but a bunch of iPhone-heads are already beavering away on a suite of cool apps [/intro] Developers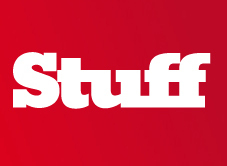 [intro] It's still 15 days away from US launch, but a bunch of iPhone-heads are already beavering away on a suite of cool apps [/intro]
Developers' conferences aren't often the most pant-wettingly exciting places on earth, but an Apple developer conference is a little more funky than the norm. One of the most exciting pieces of news to spring from the WWDC is that the iPhone will support web applications to run in the iPhone's Safari browser.
And, whaddya know, just hours after the announcement, the first 3rd-party iPhone applications have started to crop up on the web.
First up is the pretty basic OneTrip – a groceries shopping list tool by Neven Mrgan… kinda like a virtual Post-It on the fridge. It's divvied up into categories such as Fruit, Veggies, etc to help you glide down the aisles in style.
Second is David Cann's iPhone Digg interface, which looks clean, fun and really easy to use, and even on Safari, it utilises the iPhone's "grab-and-fling" movements.
And that's the other great thing: because these apps are Safari-based, you can try them out online long before the iPhone arrives. And no doubt by the time it does, you'll have a full suite of cool 3rd-party toys to install. How cool is that?